About Us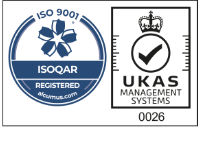 The team at Lilley Precision Engineering are highly skilled, with many years' experience in the industry of CNC milling and turning. We are based in the South West area and were founded in 2004 after gaining experience working in large engineering firms focused on national and international trade with aerospace, automotive and the power industry. We felt that there was a more collaborative personal service we could provide for our customers.
On 14 July 2016 we achieved Certification in ISO9001:2015 and are one of the first Engineering firms nationwide to receive this certificate.
Our staff are time served machine operatives who understand the need for both quality and precision in everything they do and we pride ourselves on meeting the needs of our customers.
We take the work that we do for our customers very seriously but also enjoy what we do.
Everything we do is based on our core values of:
· Customer focus – ensuring our customers get what they need is key
· Partnership working – 2 way communication and working together to get the right results
· Quality – ensuring exacting standards are met
· Precision – zero tolerance to inaccuracy
· Know how – our knowledge and skill helps us to provide the best possible service