Materials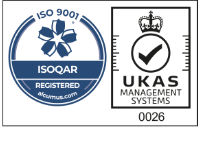 Correct material selection is essential to successful performance.
Specialising in precision parts from "one-off" prototyping to full, high volume production runs, our extensive CNC milling and turning experience will enable you to discuss and choose the right material for your particular application.
Design consultations combined with our comprehensive range of materials and knowledge of their chemical, thermal, mechanical and electrical properties ensures your product is well designed from the outset.
Please contact us if you require a quote/material spec for the design of components in any of the materials from the list below:-
SRBP
SRBF
PVC
Polypropylene
Mica Products
Cellulose Acetate

Epoxy Glass

Polyester
| | |
| --- | --- |
| Aluminium | 1100, 2011-T3, 2014AT651 (HE15), 2024, 2124-T851, 2219-T87, 3003, 5052, 5083, 5086H116, 5251H22, 6061T651, 6061t65, 6063T6, 6082T651 (HE30) 7075, 7075T7351, cast and rolled tooling plate, aircraft grades L34, L63, L60, L85, L93, L95, L111, L163T3, L168T651. |
| Brass | 260 Soft or 1/2 Hard, 360 1/2 Hard, CZ108, CZ112, CZ121, CZ122. |
| Bronze | CA104, CW451K, DTD197A, NES834, PB1, PB102 |
| Carbon Steels | EN grades, 070M20, 070M55, 080A15, 080A15, 080M15, 080M40, 150M19, 210M15, 212A42, 214M15, 230M07, 605M36, 605M36, 708M40, 722M42, 817M40, CR4, S275JR |
| Stainless Steel | 301, 302, 303, 304, 316, 321S31, 347, 410, 4130AMS6345, 420, 430, 440C, S1, S80, S92, S98, S130, S143D, S144, S154, S514, S1515, S535, 17/4PH, AMS5643H1150, AMS5659H1025. |
| Copper | 110, 101 Oxygen Free, 102 Oxygen Free, Beryllium Copper. |
| Plastic | ABS (acrylonitrile butadiene styrene), acetal, acrylic, Arlon, delrin, Nylatron, nylon, Nylube, PEEK (polyehteretherketone), PEI (polyether imide), Perspex, polycarbonate, polyester (PET or Ertalyte), polyethylene (PE, UHMWPE, HDPE, LDPE), Polyimide (PI, Vespel), PPS (polyphenylene sulphide), polypropylene, PSU (polysulfone), PTFE (polytetrafluoroethylene, Teflon), POM (polyoxymethylene), PVC (polyvinyl chloride) and Vespel, glass filled variants. |

The treatments, plating and coatings services we regularly supply include:

· Alocrom 1000 & 1200, IriditE NCP

· Anodise Chromic

· Anodise Hard

· Anodise Sulphuric, clear, black and colour

· Chemical Black

· Electropolish, passivation

· Full range of heat treatment processes

· Gold and silver plating

· Hard and decorative chrome

· Nickle plating

· Painting

· Powder coating

· Screen Printing

· Specialist performance enhancing coatings and depositions

· Zinc, Tin